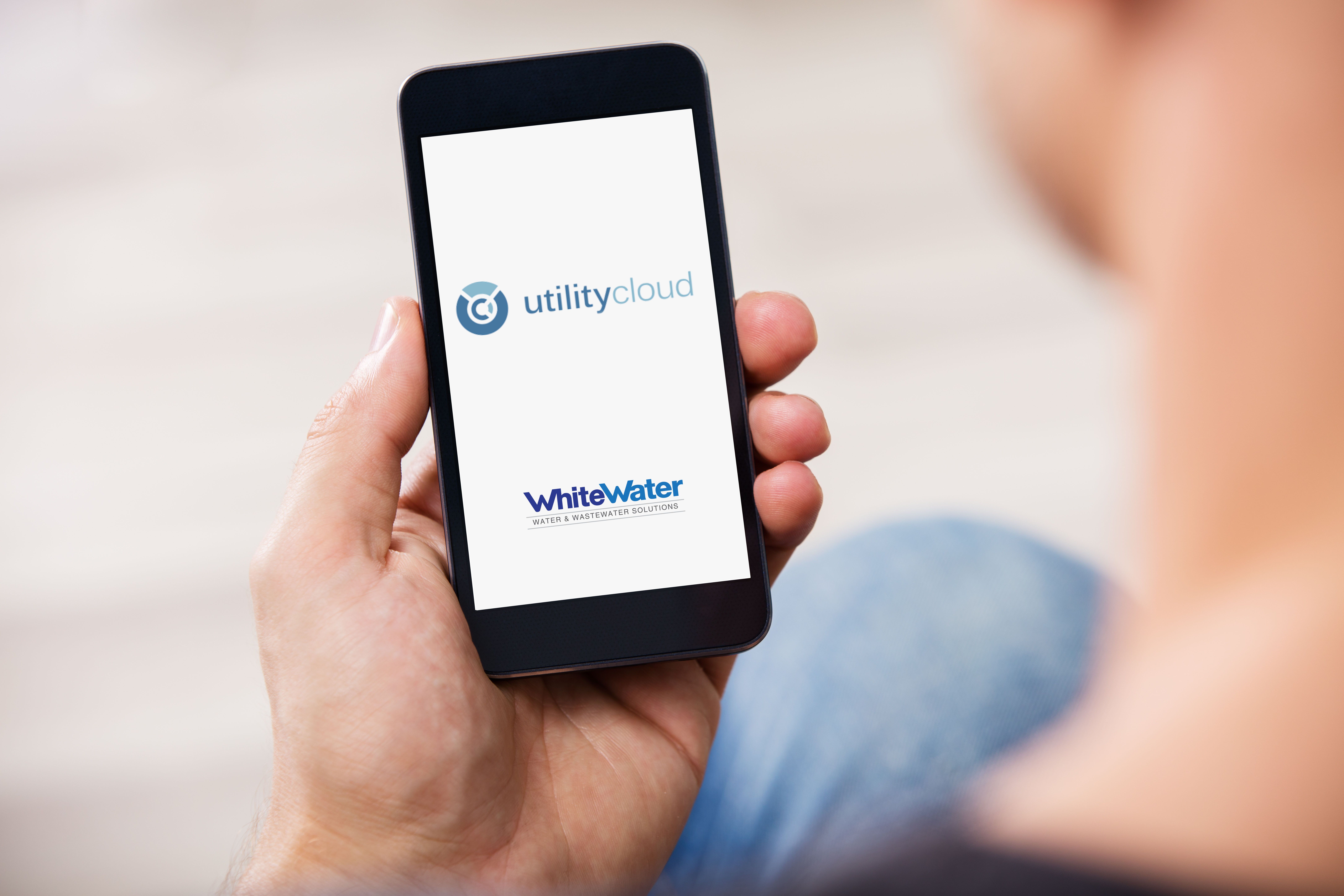 Since 1989 WhiteWater has provided the Town of Southbridge with contract water system operation, maintenance, and management services. On Saturday June 18th at 9:00 AM, our water distribution crew responded to a massive water main break flowing at approximately 3,000 gallons per minute. The water main is located under the high school football field and runs under the basement of a nearby residential home. Fortunately, WhiteWater's first-class distribution team, aided by our cloud-based record system was able to respond quickly and efficiently. WhiteWater uses Utility Cloud, a utility asset management solution. The web-based tool enabled the team to have the information needed to locate the leak within the 30 minutes! Had the homeowner been home, they would have received a call with the location but unfortunately that was not the case.
Once the spot was identified, and the unique nature of the water main location learned, the team had to shut down numerous other water lines connected to the broken main. With records of valve locations stored in the cloud, the team was able to send screenshots to each team member to shut off the source of supply. Within two hours the team isolated the leak which is incredibly impressive considering some of the valves are more than 120 years old. This is also a credit to the gate valve exercising program that WhiteWater performs in Southbridge.
The impacted home is still livable with some repairs needed due to the amount of water flowing through the basement. However, due to the team's rapid response to isolate and repair the leak no structural damage was done to the home. The WhiteWater team was incredibly supportive of the homeowner helping to pump the water out and remained focused on supporting the homeowner in every way possible.
In 2016, WhiteWater implemented and moved all the Southbridge paper records to the Utility Cloud system. WhiteWater is in the process of rolling out Utility Cloud to all its customers. Everything the crews need will be at their fingertips. Talk about efficiency and service!